Discover
Tour Simien Mountains

Ethiopia
    Simien Mountains National Park, located in northern Ethiopia, is a spectacular landscape, where massive erosion over millions of years has created jagged mountain peaks, deep valleys and sharp precipices dropping some 1,500 m.
    Located in the Simien (North) Gondar Zone of the Amhara Region, its territory covers the Simien Mountains and includes Ras Dashan, the highest point in Ethiopia. It is home to a number of endangered species, including the Ethiopian wolf and the walia ibex, a wild goat found nowhere else in the world. The gelada baboon and the caracal, a cat, also occur within the Simien Mountains. More than 50 species of birds inhabit the park. 
We will guide you on a simien mountains tour, nature, cultural, and historic tours.
Great hike with Sahlie Beza
There is so much I could say about the Simiens, but I would not be able to find the words to describe just how stunning they are. The views are incredible and the massive 500 mt drops are terrifying… 
We were really lucky and saw Walia Ibex and the rare Ethiopian wolves. 
I would love to recommend my friend and guide Sahlie Beza as a guide. Sahlie is from the area, so as well as knowing a lot about the plants, animals and geology he will also give you an 'insider' perspective of what it is like to grow up in the mountains. He is also very lovely and great company! Very very interesting young guy, we are extremely glad we met him.
See Full Review: Trip Advisor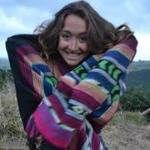 Trek in Simien
Simien Mountains are a great place to visit, my favourite in Ethiopia (I traveled one month, and I absolutely fell in love in this landscape!). Better if you take a longer trek, on the third day you reach the best view points. At night is quite cold, during the day really hot, and the altitude makes you feel so weak… Be well prepared, ask many questions before you buy the trek (I know many examples of people who paid for some service who wasn't available, some tour agents are really cheating with the price and services! ) I can recommend my guide, Sahlie. He is a nice Ethiopian gentleman, great companion and good tour guide.
See Full Review: Trip Advisor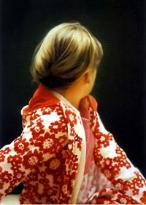 A wonderful 5 days trek in these amazing high Ethiopian lands with a young guide, Sahlie
As independant travellers, good trekkers,  and seniors (late sixties) in Ethiopia for a month, we wanted to see Tigray, Danakil, Lalibela, above all go to the Simian mountains. On some websites (particularly the Bradt Guide to Ethiopia) I had read good critics of a young professional guide Company (sahlie.simien@gmail.com) and exchanged some emails before reaching Addis Abeba. We met Sahlie and his brother in Gondar , after a long but nice ride on a Sky bus (around a cheap 400 birrs). We bargained a five days trek, an all included journey, park entrance fees, meals, tents, sleeping bags, cooks, mule men, scouts, a drive to Debark and the park, and a transfer to Axoum at the end for 400$ each. It was a six person group, walking at a steady pace (with regular stops) in a technically secured trek, with a very fluent English guide, with a passionate knowledge of the Simien, the endemic animals and plants. This trek, with a 4000 meters summit (every one was able to take his time to reach the summit) in these amazing landscapes was a success, but we recommend to be well escorted. This guide Sahlie was part of such a wonderful trek.
See Full Review: Trip Advisor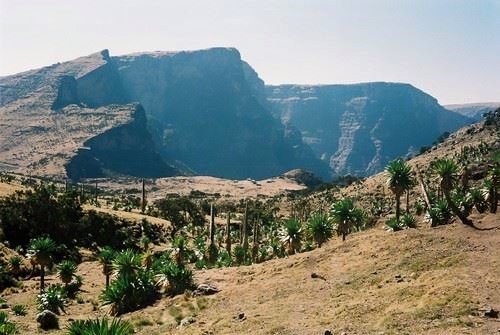 About
Sahlie is your tour guide on all tours including Simien Mountains National Park tour, learn more about him, below. He will take you through the Simien Mountain ridges of altitudes above 3600 meters, covered with grasses, isolated trees and the bizarre Giant Lobelia are found on the high simien plateau  that ends abruptly at 1000- to 2000-meter deep escarpments.
Fourteen Day Historical Tour
Amazing historical sites including the Tekeze Valley to Axum, home the ancient Axumite Empire, the Queen of Sheba, and the Ark of the Covenant. Overnight inAxum Axum Explore some of the less-visited rock-hewn churches of Ethiopia as well as some of the most popular rock- hewn churches including: Abuna Yemata Guh, and those in the Gheralta cluster. Take a boat trip on Lake Tana to explore some of the monasteries on the shores and islands of Lake Tana.  Take in the  Blue Nile Falls on the Blue Nile river in Ethiopia. 
Ten Day Nature Tour
Simien Mountains trekking within Simien National Park and Sankaber park and experience beautiful views of the landscape and the endless mountain ridges, and you likely see some gelada baboons.  At Imet Gogo  reaching an altitude of 3,926m; you will be able to look out at the amazing Simien landscape all 360  degrees.  While visiting Chennek where you will be able to view the wildlife like, Walia Ibex  and Gelada baboons, and plant life.
13 Day Omo Valley Tribal & Cultural Tour
Participate in the culture and understand the rich history of Ethiopia by visiting these fantastic places: Arbaminch, Dorze village, Lake Chamo, Turmi,Konso, Jinka, Mursi, Yabello, Yirgalem, Bale Mountains National Park, and Awassa. Walk through the villages of the Hamar people who enjoy body decoration and wear quantities of colorful beads and clay hair buns with Ostrich feathers. Just spend a pleasant afternoon with friendly Hamar people. In Dubluk  see and hear the singing well typical of Borena tribes. The men sing to their cattle while they bring up buckets of water for their cattle from 20 M deep wells.
Follow Us
Get the latest pictures and stories from our travels in Ethiopia 
Book a Tour Today
Phone:  +251-93-659-8727
Email: sahlie.simien@gmail.com