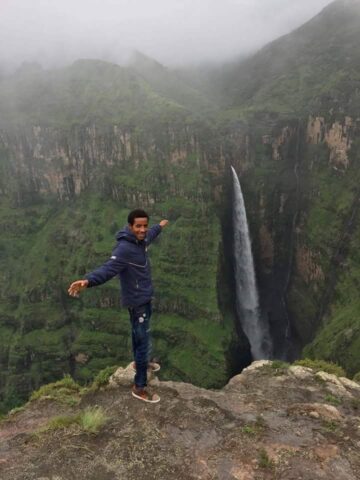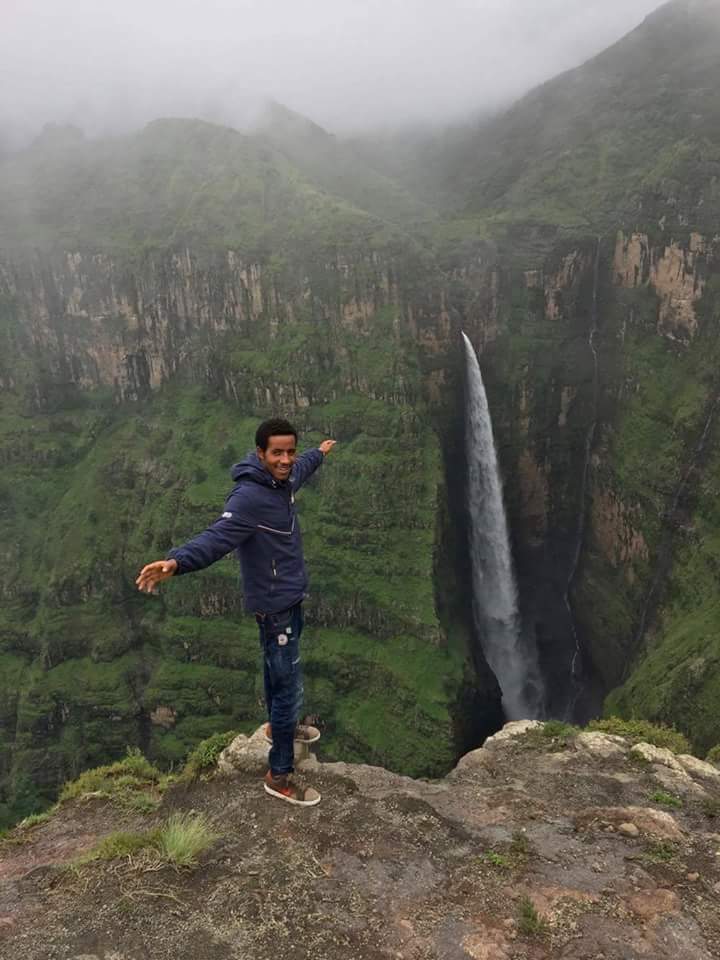 Sahlie and Discover Simien Tour
Hello, I am Sahlie your Simien Mountains tour guide. I am a tour guide and tour organizer to the Simien Mountains. Originally, I was born and grew up in the heart of the Simien Mountains National Park in a village called Argin. I currently live in Debark, a small town just outside the park, where I serve tourists from all over the world as a tour guide and package tour organizer to the Simien Mountains and other tourist destinations throughout Ethiopia.
I am very friendly and responsive person and very interested to guide clients and organize their trip based on their special interest. I have attended various academic programs provided by the different institutions. I have got my diploma from Debark TVT vocational school (governmental collage) in tour guiding service, tourism, tour operation, Ethiopian history, Ethiopian flora and fauna and so on. In addition, I have obtained various trainings by the regional government and other tourism development projects. With intimate knowledge and high-quality services, I will lead trekkers though forests, rivers, exquisite wildlife in the Simien Mountains.
I am excited to offer unforgettable tour itineraries to the Simien Mountains and other destinations in Ethiopia. If you have any questions about any of the tours please do not hesitate to contact me.